The city is often willing to compromise with squatters and spatial activists, for two reasons. First, it is part of the ethic of occupation in Berlin to claim space partly by working on that space, by investing labor in repairing and repurposing it. "Instandbesetzung" (reclaim and repair), a term coined in 198010Alexander Vasudevan (2015), Metropolitan Preoccupations: The Spatial Politics of Squatting in Berlin. John Wiley & Sons., is an ethos in the city. Many squatters make legitimate claims on spaces, which stand up to legal challenge, by making them habitable. Since the city is poor, this repair work is valuable. Second, the whole cycle of occupation and repurposing is so deeply part of the aesthetic and character of the city that attempts to displace occupiers are deeply unpopular. After various failed centralized development plans, the city for the most part seems to accept that decentralized, bottom-up spatial appropriation is central to what gives Berlin its place identity.
Street Art as Place-Making
In the most general sense, street art—and I will by stipulation count graffiti, informal signage, and tagging as forms of street art here—visually reorders and restructures space. It imposes patterns and meanings onto a space, and in doing so it may change the experienced and usable form of the original space.
I will look at three distinct ways in which street art functions to restructure urban space in Berlin, each of which is used to resist the capitalist colonization of space:
Through explicit messaging and political content. Art and graffiti that have representational content can directly give meaning to a space, and can give us clues about what sorts of practices and people belong and don't belong in it. Even a simple act of tagging is an intervention into the territorial structure of a space—a performance and a marker of a claim upon a space.
Through reshaping how we attend to and move through spaces, and thereby shaping the phenomenological form and temporality of space. Artists often mark parts of urban space that are typically mere background or outside our attention, such as underpasses, sewage pipes, the tops of walls, and so forth. This can shift how we direct our attention as we move through a space, which can in turn radically alter its perceived form. It can also change our movement through a space, as we move close to and linger by a small piece for instance. Moreover, art in unexpected places can slow us down in spots that were originally designed just to be passed through, and intimidating art can make us avoid or speed past an area. Thus, art can alter the temporal form as well as the spatial form of a place.
As a tool of spatial secession—a term I will discuss in detail below. Art can be used to visually signal that a space has intentionally separated itself from the rest of the landscape. Street art helps turn spaces into specific territories in which some people belong and others do not. Street art, as we will see, creates a shifting array of insiders and outsiders.
I turn now to how all three of these function in Berlin as place-making interventions that resist the capitalist commodification of space.
Anti-Capitalist Place-Making Through Explicit Content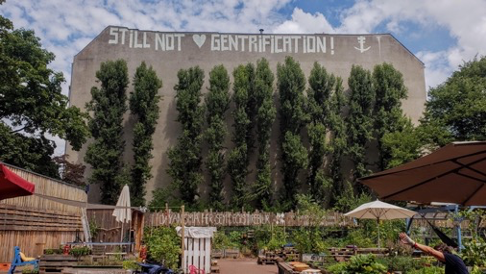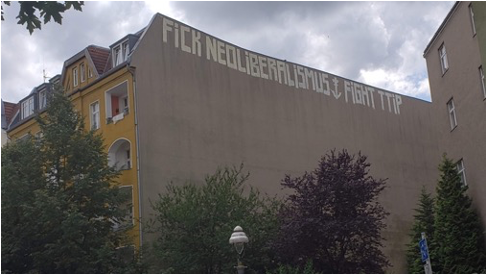 Figure 2: Apartment Buildings in Wedding. Photos by author, 2018
Berlin is covered with explicitly anti-capitalist, anti-gentrification graffiti and art, as well as explicitly pro-mobility and explicitly anti-authoritarian art. Lots of Berlin graffiti mocks the trappings of capitalism such as Disney and television advertising. Recently, there has popped up quite a bit of graffiti supporting Rojava, the socialist self-declared free state in northern Syria. A great deal of the work explicitly resists the commodification of space. Much of the graffiti and signage in the city contains the word "Bleibt" and its cognates, which literally means 'stay' or 'remain,' but connotes defiant refusal to leave, or survival. This word is closely linked with the politics of occupation and anti-gentrification in the city. Graffiti and art incorporating the word "Bleibt" often memorializes anti-capitalist spaces, especially squats and hauseprojekts, that were shut down successfully by developers. Another word that decorates the city is "Besetzen", or roughly "occupy". For Berliners, capitalism is linked with the top-down control of space more generally. Accordingly, much of the graffiti simultaneously takes on capitalism along with authoritarianism, state control, and border policing. "ACAB" (All Cops Are Bastards) graffiti, for instance, or its numerical version "1312," standardly appears next to "Bleibt" graffiti, and anti-gentrification messages.
For instance, in the heavily gentrified Prenzlauerberg neighborhood of former East Berlin, a former squat on Kastinallee that has now been turned into a legal hauseprojekt and cultural center is nestled up against expensive boutique clothing stores and coffee shops. The building features a particularly vivid series of signs, which translate to slogans such as "Capitalism normalized kills/destroys" "Free movement for all people! Foreclosure and depreciation are lethal!" and "Air, Water, and Affordable Rent." Several of these slogans directly link capitalism to mobility restrictions.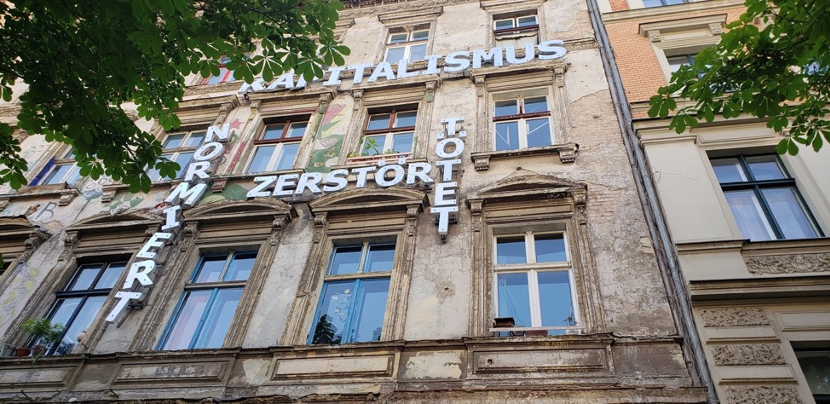 Figure 3: Capitalism Normalized Destroys/Kills, Prenzlauerberg, 2018.
In Kreuzberg at south bank of the Spree, the celebrated street artist Blu, known for his anti-capitalist, anti-gentrification graffiti, painted two works on the sides of abandoned warehouses in 2007 and 2008: "Shackled by Time" and "Take Off that Mask." Both quickly became among Berlin's most iconic works of public art. The works vividly represent the top-down constraints on autonomy and identity that capitalist institutions demand. In the top right, the words "RECLAIM YOUR CITY" mark the works as a performative act of claiming urban territory. The work was above a squatter camp, and the phrase in effect spoke directly to the squatters as well as to passers-by.
In 2014, the squatted land next to the murals was purchased by Mediaspree, among the most notorious and resented of the gentrifying developers, and they had the camp cleared. In a brazen act of forced commodification, the company published brochures for their upcoming condo developments that featured Blu's murals, implying that the view of the iconic works would be one of the selling points of the new residences. Blu was thus coopted into helping turn his own anti-capitalist, space-claiming works into part of a commodified aesthetic that functioned in direct contradiction to the intended meaning of his art. In response, in 2014, with the help of friends, Blu painted over his own artwork in black, leaving behind only the words "YOUR CITY" in the top corner, destroying his work rather than letting its meaning be stolen and subverted.11Lutz Henke (2014), "Why We Painted Over Berlin's Most Famous Graffiti," The Guardian December 19, 2014. The blacked-out site of "Take Off That Mask" has since been festooned with a giant, profane middle finger that points at the construction site.
Street art has thus been used, through its explicit content, to transform the spatial meaning and place identity of this site several times. The place started out as part of the "dead zone" of the city, too close to the wall to be useful. Blu took what was still basically a non-place, with nothing that specifically attracted visual attention, and turning it into a place, a focal point, through his art. The murals turned the squatter camp underneath into a public performance of claiming the right to the city and resisting the commodification of space. Mediaspree then turned this very feature of the space into a way of intensifying its commodification. Mediaspree's use of the image of Blu's work was a colonization of his meaning, and of the space he was both protecting and trying to create. Until it was blacked out, the art remained a visual focal point, but one used to attract potential buyers and capital. Now that the art has been removed, the giant black wall with the profane finger transforms the meaning of the space once more, turning it into an active public battleground over the right to the city, and a visual exploration of questions about the limits, if any, of capitalist colonization. Because the art was already famous, his blacking-out did not turn the place back into a non-place, but rather changed its meaning and its territorial claims yet again. Blu's friend Lutz Henke, who helped him black out the work, writes, "Because it needs its artistic brand to remain attractive, [Berlin] tends to artificially reanimate the creativity it has displaced, thus producing an 'undead city'… The white—well, in this case black—washing also signifies a rebirth: as a wake-up call to the city and its dwellers, a reminder of the necessity to preserve affordable and lively spaces of possibility, instead of producing undead taxidermies of art."12Lutz Henke (2014), "Why We Painted Over Berlin's Most Famous Graffiti," The Guardian December 19, 2014. The remaining phrase, "YOUR CITY," is pointedly ambiguous—it could be read as a lamentation aimed at Mediaspree and any future residents of the condos, or as a public call to action.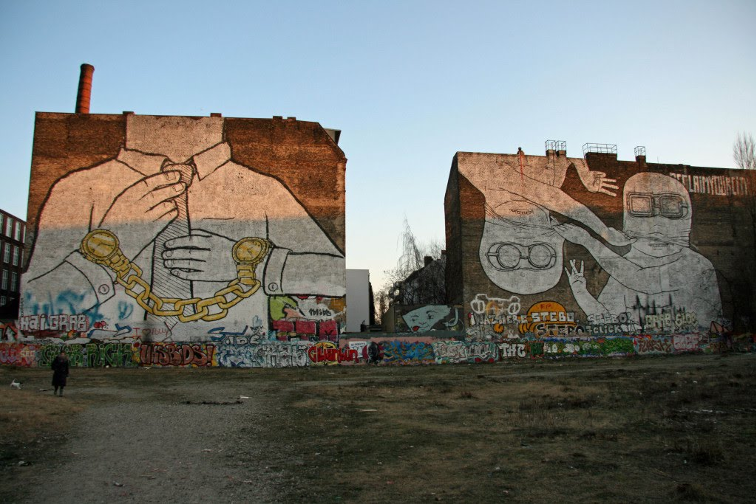 Figure 4: Blu, "Shackled by Time/Take Off That Mask", uncredited 2012 photo.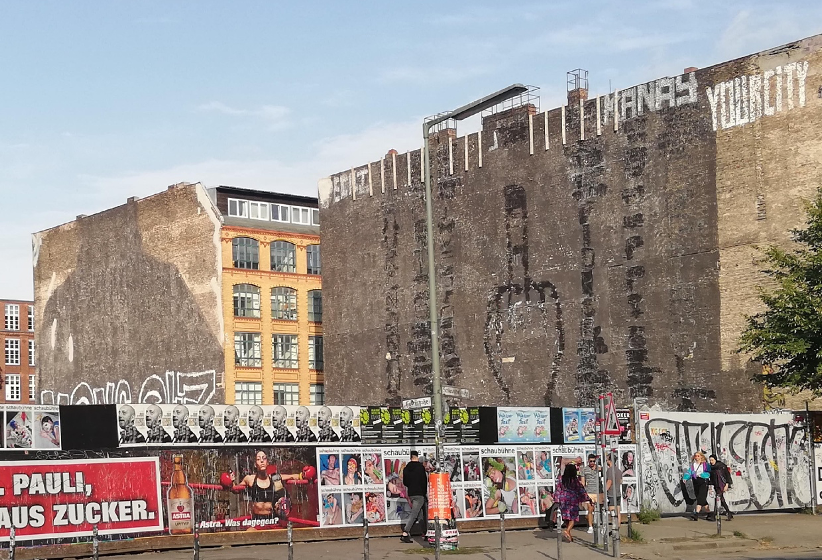 Figure 5: Blacked Out Blu, photo by author, 2019
Anti-Capitalist Place-Making Through Redirecting Attention
A more surprising and less obvious way in which street art can shape space is by shifting our attention, pace, and movement as we travel through a space. Street art can change the direction of our gaze, and alter, slow down, or speed up our motion through space, effectively changing its experienced form and temporality and restructuring its pattern of salience. Berlin graffiti artist Brad Downey thinks of himself as a 'sculptor' of urban spaces through his use of art to shift attention in this way. His experience as a skateboarder was what first made him aware of how different kinds of movement through and attention to a space could shift place identity.13Alison Young (2013), Street Art, Public City: Law, Crime and the Urban Imagination. Routledge. argues that graffiti can effectively constitute an alternative city within a city—a city that flips form and content depending on how we direct our attention.
This kind of attention-shifting art is often used to direct our gaze to ruins, undersides, and other features of the environment that were not designed to be attractive for commodification purposes. One of the powerful effects of Berlin's street art is that it can instantly fill the voids and empty spaces that are strewn throughout the city. The remnants of the wall and empty gashes in the city and the abandoned factories and so forth can become works of art. This focuses our attention on parts of urban space that we would otherwise not have really noticed—it turns non-places into places. In an important sense, then, the graffiti and street art of Berlin dramatically changes the experienced, phenomenological morphology and organization of the space of the city itself.