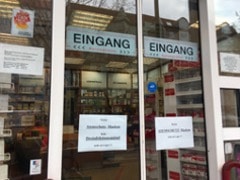 The new intensity is not merely something that people encounter in real life, but it is having a life of its own online – one paired with humor similar to an advertisement advocating for hand washing from a major character from the Netflix series, Sex Education.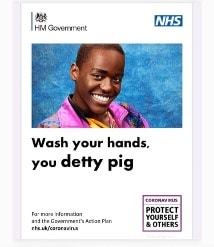 In some ways, the effective implementation of social distancing and other protocols to stop the virus is what has, ironically, created fertile ground for denialism. but for migrants, Covid-19 is undeniable. People are dying, and anti-science methods can kill. In the current outbreak, German apathy towards the pandemic's global effect leads to rejection in some sectors of recommendations to stop transmission, in favor of individual acts of cynical bacchanal. These self-styled rebels clearly lack empathy for those that need the most protection: migrants, the elderly, and chronically ill people who are particularly at risk. The lack of concern and sense of responsibility for others is part of a rising right-wing tide, an open expression of disdain not only for migrants but for all non-Germans as countries such as Italy and the United States face massive fatality rates.
The Pandemic from a Migrant Lens
In the face of these skeptics, how do migrants interpret coronavirus and the public health measures in Germany, especially as migration is being restricted? In Bremen, refugees from the Lindenstraße camp have spoken out about the impossibility of social distancing in their facility. People are in bedrooms with six to ten others and have very poor air circulation. Moreover, the cantine does not provide private accommodations for eating. This led the refugees to protest, demanding protection from the novel coronavirus. As many people of color around the globe have argued, social distancing is a privilege – but it shouldn't be. The basic needs of shelter, food, and security required for social distancing must be provided to all if measures to stop the virus will be effective.
Since she started a self-imposed social distancing, Aïssa Sica, a twenty-seven year old Senegalese French storyteller living in Berlin, has tried to reckon with the disease. She noticed that there was a difference between how she and her friends responded. She notes, "I feel people of color are responding. I don't see people of color on the streets. It's always white people and German people. We take it more seriously because we are more involved and we are less privileged. If we get infected, people will blame us as opposed to white people, and they will be taken care of."
Sica is pointing to a longer history in Germany in which some people's health seems to matter more than others, depending on race and nation. As Daniellis Hernández Calderón's film "Testimonials of a Uterus" demonstrates, migrant women living in Germany do not always receive the same treatment in medical facilities as their white counterparts. Because some doctors have their prejudices, migrants have to fight for proper care.
Italy has been particularly struck by the coronavirus, with reported deaths exceeding those in China. For Antonio, a 42 year old Italian living in Berlin, the public health measures in Italy have kept his family homebound. He indicated, "They stay basically most of the time at home. This means that they cannot work anymore." In our conversation over the phone, Antonio told me that one of his brothers, who lives in Rome, is a construction worker who is still working. When he goes outdoors, he is required to wear a mask. He meets people with a mask and takes his Ministry of Interior trips with a mask.